News and new products in range at DACOS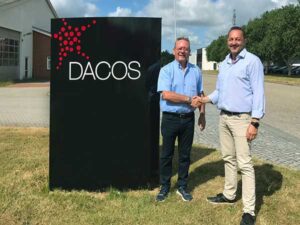 Diatom A/S have had significant organic growth in recent years and is now acquiring companies within the areas of competence to further accelerate growth. Last week, DACOS A/S was taken over by Diatom, which now has better access to hospitals and laboratories.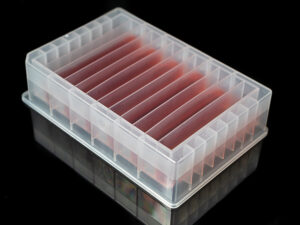 The reservoirs help improve convenience and productivity by keeping liquid reagents completely separated in rows aligned with 8- and 12-channel pipettes. Extra smooth inner sides reduce reagent wastage.
Manufactured in polypropylene and free of DNase, RNase and pyrogen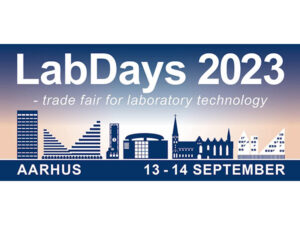 Again this year DACOS will be found at LabDays 2023. We look forward to present exciting news and to have a good chat with you about the challenges you face during your work. Mark your calendar already now to make sure the date is reserved.
We look forward to see you!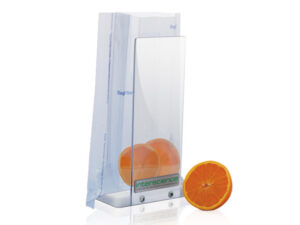 BagOpen stand for blender bags is an ideal aid in everyday life. With the stand, it is easy to open the stomacher bag without the risk of contamination.
Made of polycarbonate and withstands temperatures up to 65° C. Fits blender bags in the size 400 – 2,000 ml.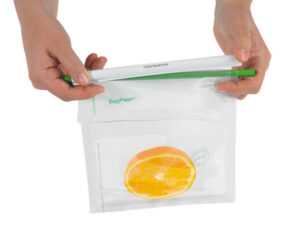 BagClip closing clip is an ideal aid in everyday life. BagClip is a 3-point clamp closure clip for quick and easy closing of stomacher bags. BagClip is used in food, pharmaceutical and cosmetics industries. The closure is gas- and liquid-proof. It fits all types of 400 ml bags.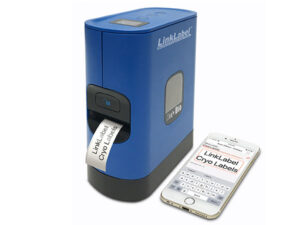 Label printer LinkLabel is a smart wireless printer for fast printing of labels with barcodes, QR codes, consecutive numbers and much more. Very easy connection to free app that offers endless possibilities. Labels for temperatures down to - 80° C. Measures only 13.5 x 7 x 17 cm.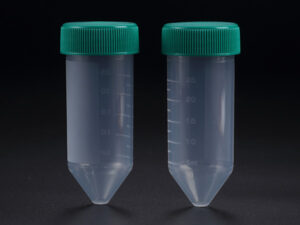 Centrifuge tube 25 ml has the same diameter as the 50 ml centrifuge tube, but is 33% smaller. The reduced size results in lower shipping costs, less plastic waste and reduced storage space.
Has been tested up to 18,000 G.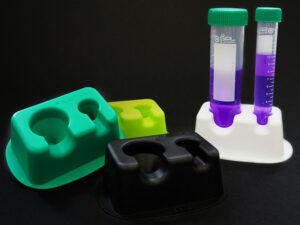 Racks for centrifuge tubes with 2 holes for 15 and 50 ml centrifuge tubes or 5 ml micro tubes. The rack is ideal for weighing or for work in the laboratory, as it has a very small footprint. In polypropylene.
Measures only 94 x 71 x 32 mm.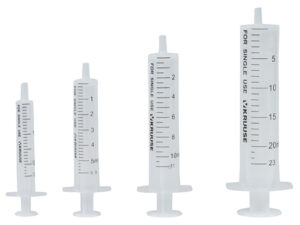 Syringes 2- and 3-component with rubber plunger provide a very precise dosage of even small amounts. Made of transparent polypropylene. Special design prevents the piston from slipping out. Made of polypropylene and with graduations.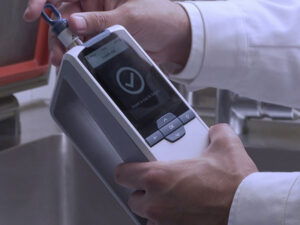 The bacteria tester is the world's first mobile flow cytometer that makes it possible to verify bacteria, food residues, cleaning agents and disinfectants on the spot. Gives an answer in just 30 seconds.
Simple test procedure that does not require a laboratory test or special training.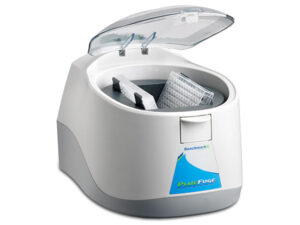 PlateFuge™ Microplate Centrifuge is a very small and compact centrifuge for centrifuging microplates. It can spin two plates at a time, and most samples are spun down in just 20 seconds.
It has a very compact design. Centrifugal force of 600 x G.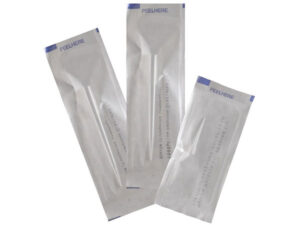 CAPP ExpellPlus pipette tips individually packaged are universal, sterile, low retention tips that are ideal for sensitive applications requiring the strictest aseptic conditions. Their unique individual packaging ensures sterility for each individual pipetting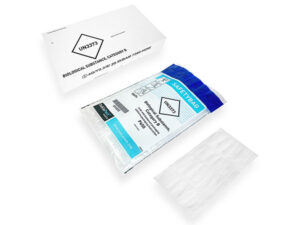 UN3373 approved packaging for safe shipment of biological samples. A shipment of diagnostic samples must consist of a primary, a secondary and an outer packaging. See our selection and a simple explanation of the UN3373 rules.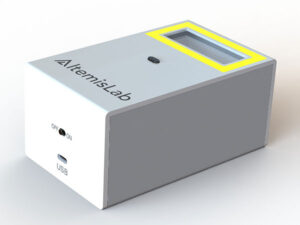 Barcode reader for single pipes is ideal for quick scanning of pipes with 1D and 2D data matrix codes. The barcode reader decodes the barcode in less than a second.
Wireless Plug & Play barcode reader - no software or cables required.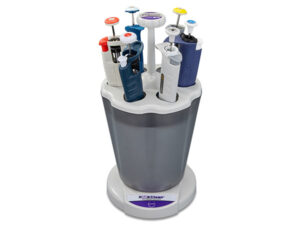 The pipette cleaner is the first and only pipette stand that not only organizes and protects the pipettes, but also cleans and disinfects the pipettes during storage. The pipette stand cleans and destroys more than 99% of unwanted contamination.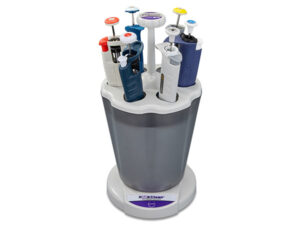 The pipette cleaner is the first and only pipette stand that not only organizes and protects the pipettes, but also cleans and disinfects the pipettes during storage. The pipette stand cleans and destroys more than 99% of unwanted contamination.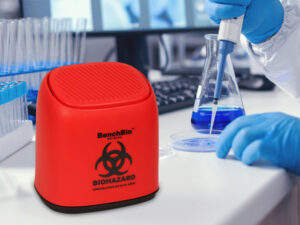 Waste Bin BenchBin™ is a small waste bin that is ideal for disposing smaller items such as pipette tips, microcentrifuge tubes, gloves and the like. With the compact waste container, it is easy to keep the bench top clean and tidy.
There has been a need for a tube larger than 15 ml and smaller than 50 ml. The new 25 ml tube is the solution. It has the same diameter as a 50 ml tube, but is 33% lower. It also takes up less space in the freezer and in the warehouse.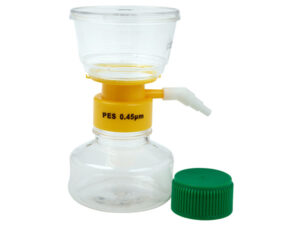 The vacuum filter is ideal for separation
and purification of large volume samples. The kit consists of a filter membrane, a transparent polystyrene funnel with graduations, which is connected to a receiving bottle with an adapter.
150 ml and 0.22 µm and 0.45 µm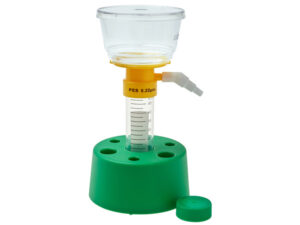 Ideal for separation and purification
of smaller volume samples.
The centrifuge tube with filter is time-saving, as filtering is done directly into the centrifuge tube. Low protein binding gives a very high throughput.
150 ml and 0.22 µm and 0.45 µm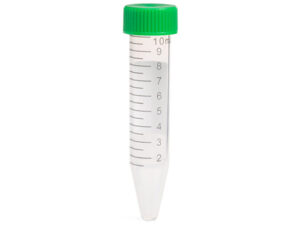 Centrifuge tube 10 ml is a conical centrifuge tube ideal for processing smaller samples. The shorter tube provides easier access to the sample and reduces the risk of contamination by accidental contact between the pipette and the inner wall.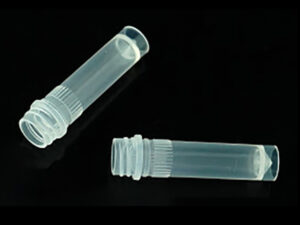 The new centrifuge tubes have a special fluted design that allows the vial to sit tight in the base. Leakproof with very tight O-ring closure. The tubes are self standing and can be centrifuged up to RCF 20,000 x G.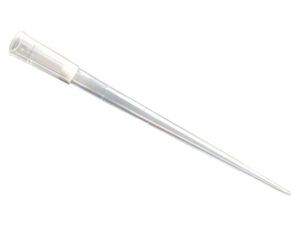 The new extra long low retention pipette tips are ideal for pipetting in long sampling tubes. The pipette tips, which measure 89 mm in length, reach easily to the bottom of a sampling tube.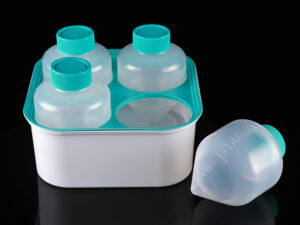 Maxi centrifuge tubes are ideal for centrifugation and processing of large samples. Especially suitable for the separation of large cells, supernatants, bacteria, yeast and tissue samples.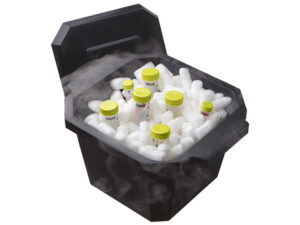 Labcon ProtectR® centrifuge tubes are ideal for transporting samples without acidification, as the steam from the dry ice cannot penetrate the tube and damage the sample. Certified for air transport.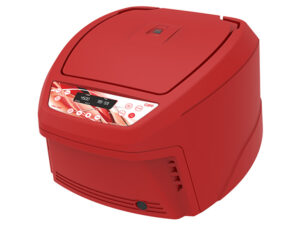 Launch of CAPP's new universal centrifuge
We launch the new CAPPRondo Universal Centrifuge. After comprehensive research and feedback from laboratories on features and their expectations, we have now developed the perfect product for you!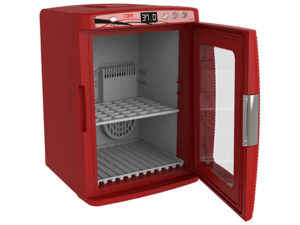 New Mini incubator with a very small footprint
With the CAPPRondo Mini incubator you can now store your samples directly on the workbench and easily adjust the temperature of the samples during work. Temperature from -15 ° C to + 60 ° C.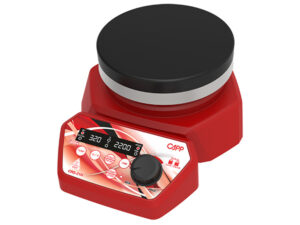 Magnetic Hot Plate stirrer with 10 liters capaticity
We are proud to launch the new
CAPPRondo Magnetic Hotplate Stirrer
with a capacity of 10 liters.
With a powerful and stable engine that delivers constant speed even under
different load conditions.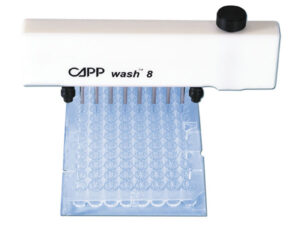 Save time with the new CAPPWash plate washer
Get an easier workflow and save time!
Now microplates and strips can be cleaned easily and quickly directly on the workbench. The new Microplate washer CAPPWash is an ideal ELISA plate washer for small projects. Available with 8, 12 or 16 channels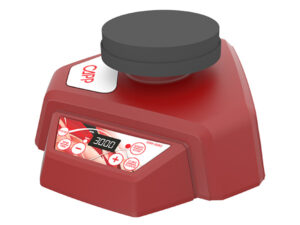 High performance
and capacity
The new CAPPRondo Vortex mixer is indispensable for the daily processing in the laboratory. The compact mixer has an incredibly high performance, a capacity of 1 kg and adjustable speed from 300 to 3,000 rpm.
Want to be informed about news?
Would you like to know about new products that can make your work day easier and more comfortable?
Maybe you should consider to sign up for our newsletter!